Dear Friends,

We would like to take this opportunity to introduce you to FS1 Design, Inc.

FS1 Design, Inc. is an experienced provider of Foodservice Facilities Designs for the Commercial Foodservice Industry. Our involvement in Award Winning Projects has shown us that there is a fundamental need to concentrate on equipment and materials to Design facilities for not only energy efficiency, but also with "environmentally friendly", and sustainable features included.

Our Team of Designers, project leaders and coordinators can guide your project from inception through final installation. We supply Rough-in details, as part of our design development drawings, to allow the engineers to accurately provide a working set of bidding documents that will enable the bidding contractors an accurate assessment of the needs of the facility, which should reduce construction costs. Additionally, this information allows the Construction Team a "head start" in the construction process, as they will not have to wait for the information from the Foodservice Contractor to begin assessing the under-slab requirements. Our designs are tailored to the Operators' needs and as a collaborative team member, listen to your suggestions and implement the best possible plan.

We design with an extended knowledge base that allows us to understand not only that the facility functions well, but also know what the real costs are for the fabrication design and selection of purchased equipment. This information is included in our Budgeting information to the design team. We pride ourselves on meeting your budget expectations.

Our experiences have enabled us to know first hand how important the relationships between the Owner, Architect, General Contractor or Construction Manager, on-site Sub-Contractors and Foodservice Contractor can be for a successful project outcome. No matter whom the client is, quality is judged by comparing actual results and experiences against expectations. Meeting these expectations is our constant goal.

The Construction process for Foodservice facilities can be very challenging, and our Team provides the best possible information and construction coordination to provide you with a pleasant construction experience.

FS1 Design, Inc. would be pleased to be your Foodservice Equipment Design resource for your projects.

Thank you for your interest, we look forward to talking with you.

Andrew Druva

Len J. Groschen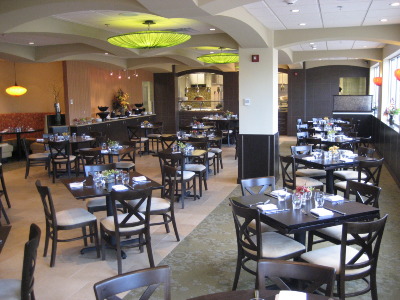 Foodservice Facilities Design for: Restaurants, Bars, Delis, Coffee Shops, Cafeterias, Corporate Dining, Recreation Centers, Schools, Universities, Colleges, Casinos, Elder Care, Medical Facilities, Correcrtional.